Library
Swimming Pools
The pool area is open year round from 9:00
a.m. to 10:00 p.m.
2 Swimming Pools- The small pool is
heated.
Hot Tub
Pool towels are provided.
BBQ Areas
2 Charcoal Grills and Picnic Table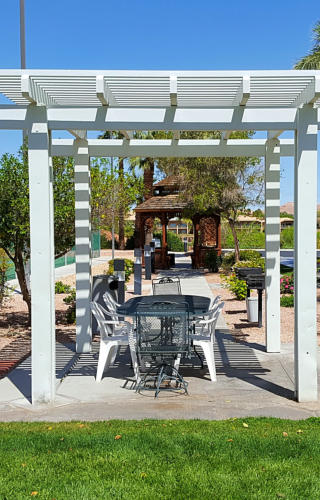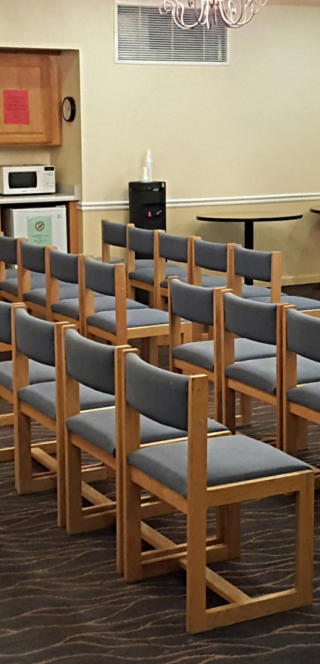 Meeting Room
We offer an intimate setting for your small group functions. Our
meeting room comfortably seats 35 in a theater seating arrangement.
If you prefer small round tables, 24 people will benefit from this
arrangement. Perhaps you prefer rectangular tables in a horseshoe
fashion. We can configure 700 sq. ft. space to provide you with a
comfortably functional meeting area.
Meeting Room
Our meeting room is equipped with a large screen TV / DVD and a
4'x6' dry erase / projection board.
Rates
½ Day (1 to 4 hours) $50.00
Full Day (4 to 8 Hours) $100.00
Set Up / Clean Up Fee $25.00
Complimentary Laundry Facility
Laundry Facilities are located on the 2nd and 3rd floor
Hours are 9:00 a.m. to 7:00 p.m.
You provide your own detergent and softener
Small boxes are available at the front desk for $1 a box
555 HIGHLAND DRIVE MESQUITE NV 89027
© Highland Estates Hotel & Resort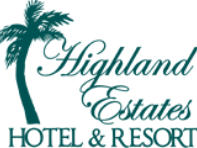 The Worden
Classic affordable fine dining from all tastes around the globe. Specials and
appetizers offering new and unique dishes. Our travels both domestic and
abroad have shaped our menu and specials to reflect favorites and seasonal
offerings which will include fresh seafood, vegetables, meats and more!
Hours of Operation
Tuesday- Saturday 11:00 am to Close
Lunch served 11:00 am to 2:00 pm
Dinner served 4:00 pm to Close
Summer Hours effective June 30th
Open for dinner only Wed. – Sat. 4pm to close Reservations required please call
702-346-5550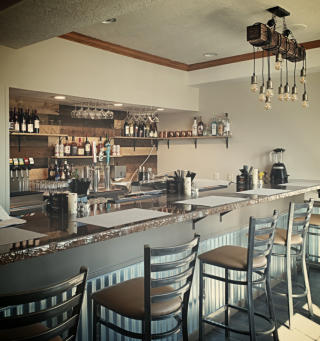 Shuffle Board
2 Shuffle Board Courts
Equipment available through the front
desk
Tennis Court
Equipment is not provided
Fitness Center
Open 6:00am. - 9:00pm.